SoundCloud is known as the digital platform for emerging artists.
Home to the "bedroom musician", many artists have gained popularity on their own on the platform, despite their lack of resources and promotion.
Although they already offer various features to support their users digitally,
SoundCloud now wants to give emerging artists the opportunity to level up their careers in the physical realm.
Twenty musicians who have promising followings between 3,000-12,000 on SoundCloud will be selected from 5 major cities, to take them from their bedroom setups into real studios.
A 1-year exclusive opportunity for up-and-coming artists to take their careers to the next level by granting them access to state-of-the-art equipment and promotion.
Select emerging SoundCloud artists from 5 major cities are given access to the latest cutting-edge technology in music production at the Plug Labs.
The Plug is charged and ready to go live! To get the world hyped for this year's class of artists, the Plug will take its musicians on tour, bringing a unique concert to each city.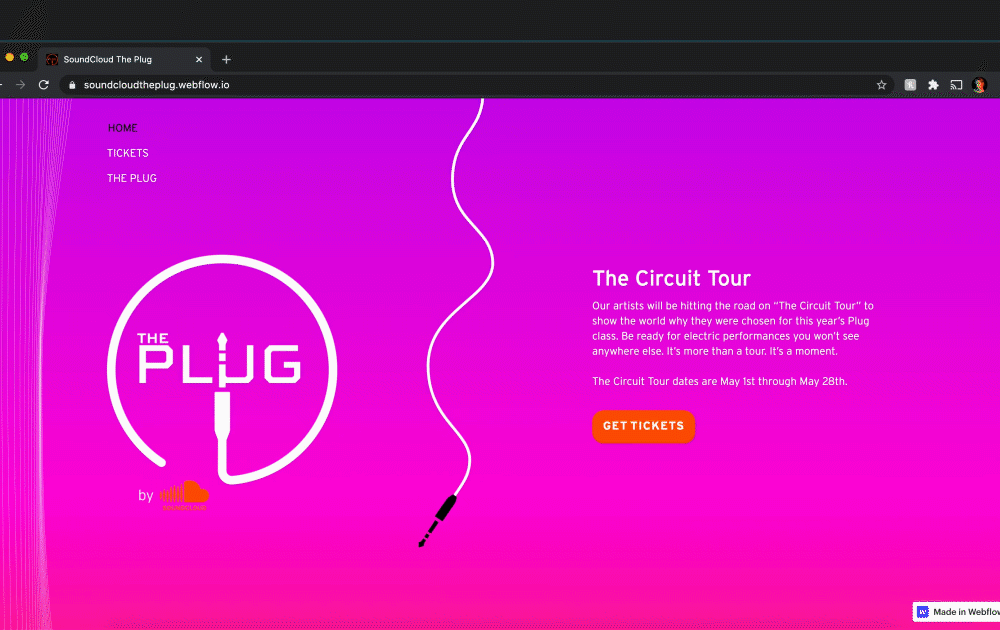 Buy tickets to the Circuit Tour, learn about this year's Plug Class, and listen to the latest music coming out of the Plug online.
Catch up with all of your favorite artists and see where they are now after graduating from the Plug.
One year after the Plug launches, the Alumni tab will appear on the website.
Keep up with our alumni and all things music with our new monthly magazine "The Plug."
With the launch of The Plug YouTube channel, we will share videos that spotlight our current artists and catch up with our Alumni.